Fulldome Festival Brno 2023 Sold Out!
An amazing thing happened... Exactly one month after the tickets became available and exactly one month before the festival takes place, we have run out of tickets. The festival got sold out in just one month!

This makes us incredibly happy and proud - yet very sad at the same time as we cannot welcome any more of our dear fulldome friends. As much as we wish we could, our building and especially the dome have their limits. If you missed your chance now, make sure to act fast next year!

In addition, it is nice to see that the event is truly international. We mean, yes, the Czech portion is strong, but see for yourselves...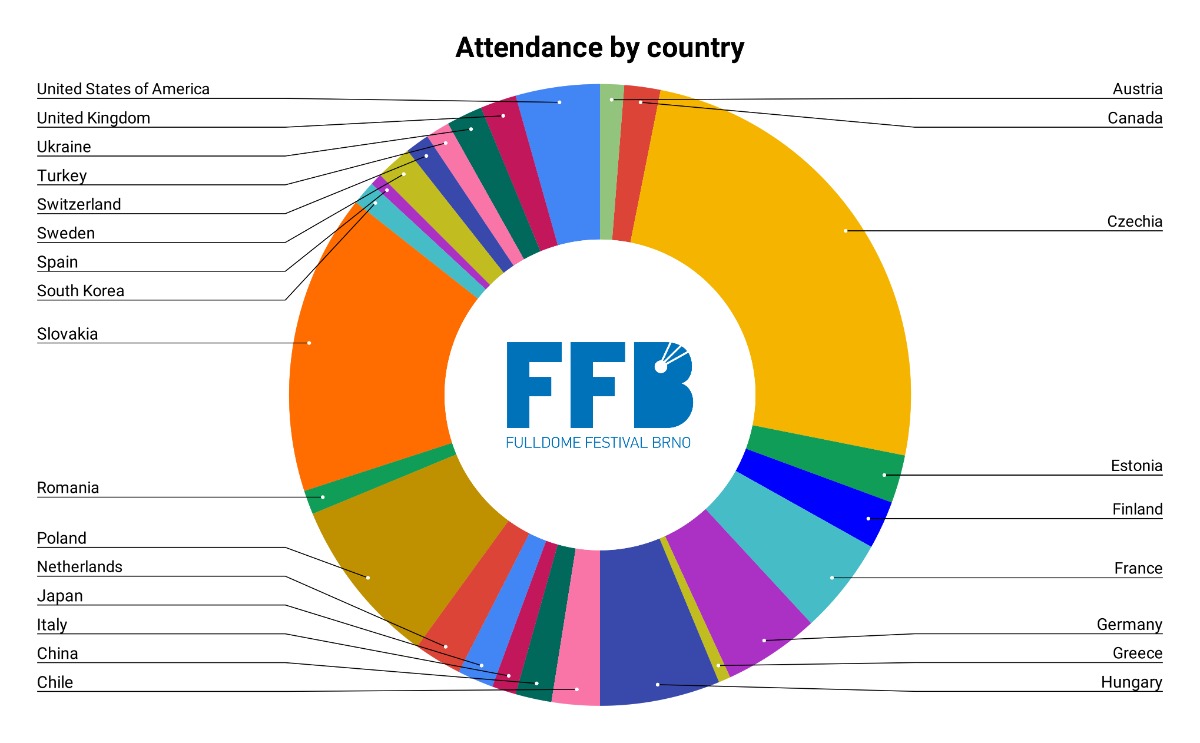 Festival program
Moreover, the festival program is now officially available at the festival website. Get ready for hours and hours of fulldome shows. And all that in just three days! We know it can be quite exhausting, so make sure to fill up with tasty food and good Czech beer (or wine) in between sessions to have enough energy.
See you in Brno!
Have you liked this post? Subscribe to FDDB Newsletter
Start the experience!
Not yet registered?
Sign up now, it's free!