Fulldome Variety Show "Ich liebe Dich!" opens the 10th Fulldome Festival
The
"Ich liebe Dich!"
- Fulldome Variety Show opened the 10th Fulldome Festival today.
Based on writings by visionary poet Paul Scheerbart (1863-1915),
"Ich liebe Dich!"
is set in a luxurious train where two travelers – Scheerbart and his antagonistic companion Dr. Egon Müller –, engage in unconventional discussions about personal versus cosmic love. As they go along, Scheerbart is reading mind boggling stories to a mostly disgruntled Müller, trying to convince him of the benefits of loving the supreme Weltgeist more than anything or anybody else. Müller remains unimpressed. The dialogues were acted out on the Planetarium stage "in real", by actors Peter Schulze-Sandow and Sebastian Reuter, whereas Scheerbart's excursions into an alien, but somehow bohemian hyperspace require everything 360-degree fulldome sounds and visuals can offer, transporting the audience into realms and realities of a most peculiar flavor.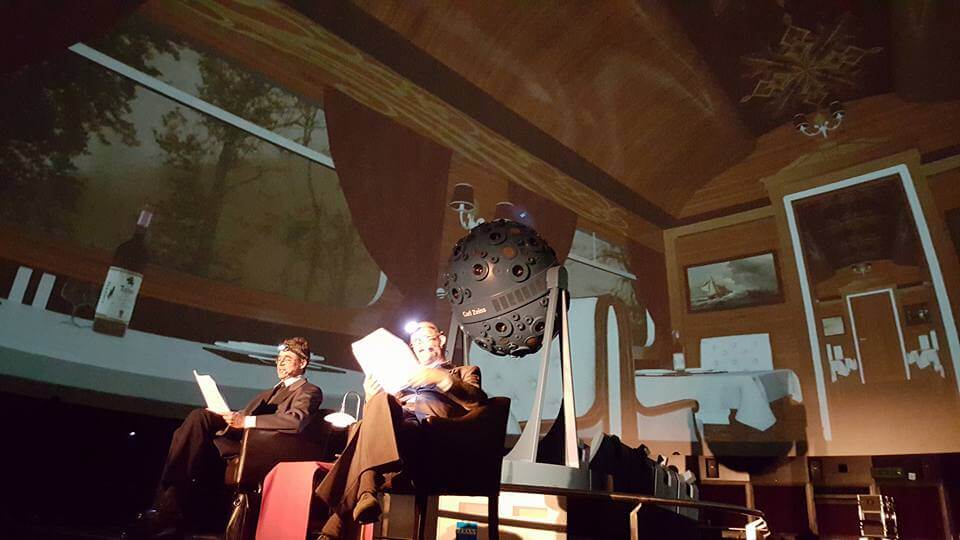 "Ich liebe Dich!"
was designed and staged by independent artists and students of Bauhaus-Universität Weimar under the direction of Prof. Micky Remann. The interplay of the earthly train ride (theatre), and cosmic episodes (fulldome) mirrors the structure of Scheerbart's novel
"Ich liebe Dich! - Ein Eisenbahnroman mit 66 Intermezzos"
. Written in 1897, it is a perfect literary springboard to dive into the genre of fulldome theatre, a lively branch of immersive media. We look forward to the interesting program of the next days!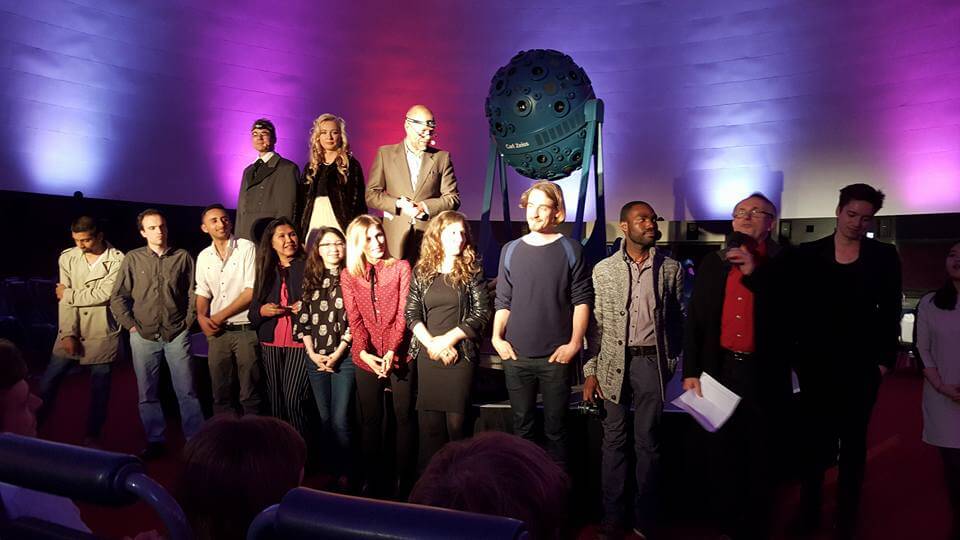 Have you liked this post? Subscribe to FDDB Newsletter
Comments
This is a friendly community,
be nice
Don't be too commercial,
nor spammy
Start the experience!
Not yet registered?
Sign up now, it's free!