PRODUCTIONS
EVENTS
FEATURED NEWS
JOB OPPORTUNITIES
TECHNOLOGIES
DOMES
TUTORIALS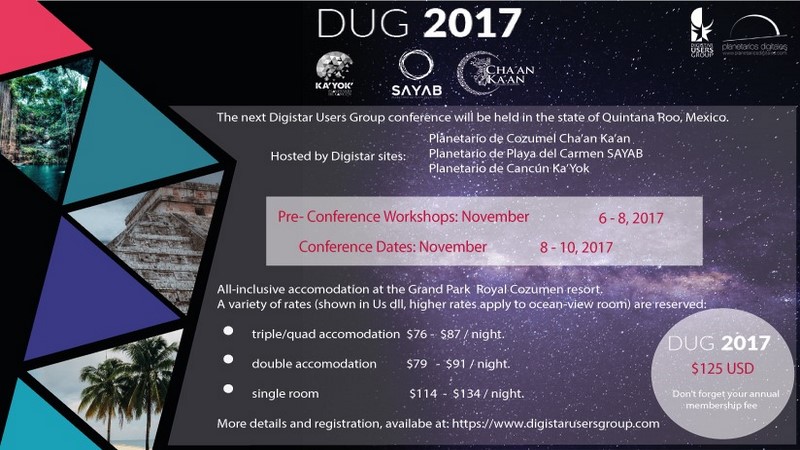 The Digistar User Group will hold its annual conference at the Cozumel 3D Planetarium Chaan Kaan, in Quintana Roo, Mexico from November 8th to 10th, 2017.
Analysis based on 700 reviews made over the last 3 years from planetarium visits around the globe on the world's largest travel site, TripAdvisor.com.
At the IPS 2016 E&S presents Digistar 6, a new edition of its dome system, equipped with the convenient interface, cloud library and domecasting technology.
Hello!
Welldome back to the
Fulldome world :)
7413
Fulldome professionals
Welldome!
Join the Fulldome community.