BEYOND THE SUN opens the Brno Fulldome Festival
In just a few days opens one of the most prestigious fulldome festivals: the Brno Fulldome Festival (Czech Republic).
On Wednesday, June 5, right after the opening ceremony, attendees can enjoy Beyond the Sun. This will be the starting point of 3 days of sharing, knowing and enjoying the passion for outreach and the Fulldome world.
The show introduces us to the immense challenge of the so-called "planet hunters" who are searching for a new Earth. It is hosted by Celeste (a character that will make you fall in love). We could reveal more details but the immersive experience can not be told with words ... you have to live it.
Come and meet her at Fulldome Festival Brno !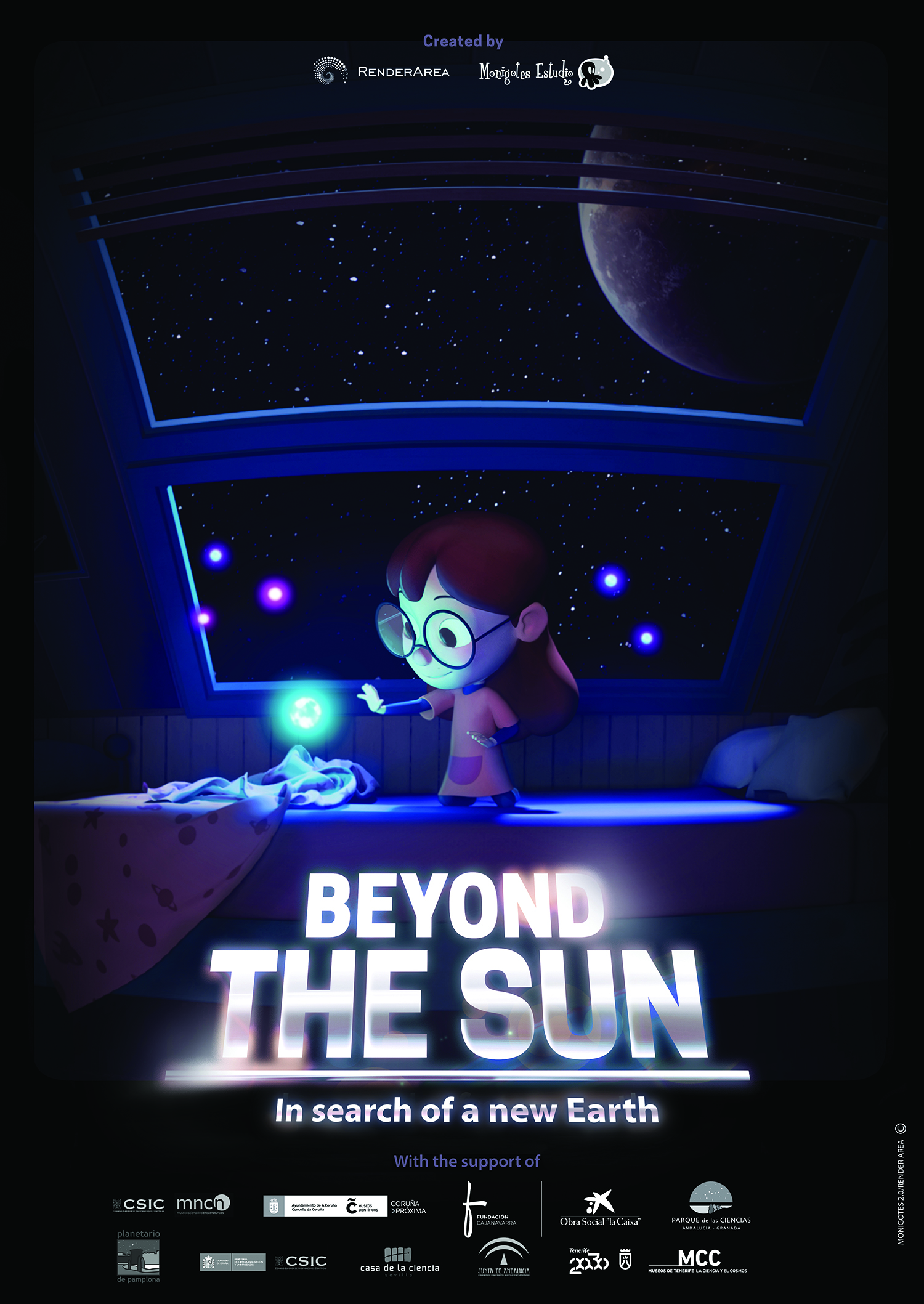 The project is currently available in English, French, Spanish, Korean and Japanese. Other languages are dealt on demand.
For information on purchasing licenses internationalsales@renderarea.com or contact your favorite distributor (currently official distributors: RSA COSMOS / SPITZ /METASPACE / AVI / GOTO INC / KONICA MINOLTA).
If you can not attend the festival you can see full-preview on FDDB here.
More information on Beyond the Sun movie.

Have you liked this post? Subscribe to FDDB Newsletter
Comments
This is a friendly community,
be nice
Don't be too commercial,
nor spammy
Start the experience!
Not yet registered?
Sign up now, it's free!