PRODUCTIONS
EVENTS
FEATURED NEWS
JOB OPPORTUNITIES
TECHNOLOGIES
DOMES
TUTORIALS
Celebrate with us the first year in the market of Celeste, the main character of Beyond the Sun, the most successful fulldome movie about exoplanets.
This year there are 48 shows selected with productions from around the world and Beyond the Sun has the honor to open the festival.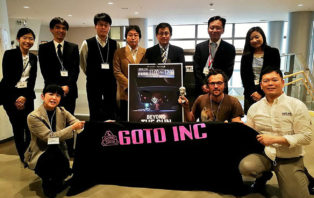 We had the honor of watching some of the best works done in 2018 for planetariums under the International Festival of Science Visualization at Tokio.
Hello!
Welldome back to the
Fulldome world :)
8030
Fulldome professionals
Welldome!
Join the Fulldome community.