Happy New Year! (Plus Some Stats From Our 2016)
We're only a few hours into 2017 and while raising a glass of champagne and celebrate the beginning of something, we'd like to look back at the wonderful 2016 we had. Here we paint the picture of all those sparkling and dazzling moments connected with the life of FDDB and your contribution to its development. Thanks for your support and everlasting interest!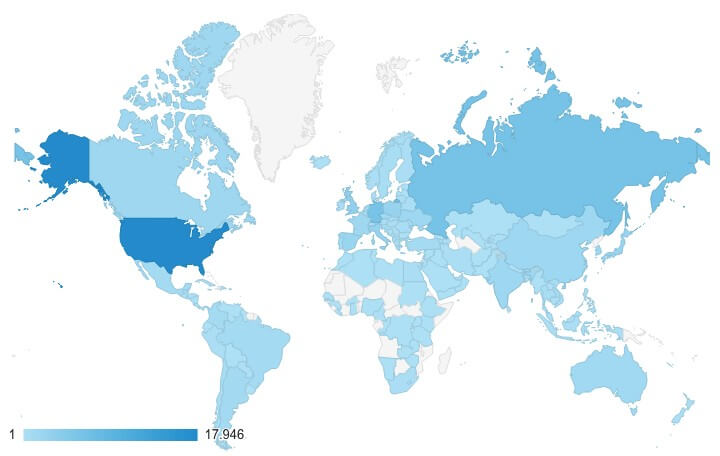 We had 1.000+ watched video previews per month, on average. Well, that is a lot!
If we sum up all those watched video previews, planetarians and fulldome professionals spent roughly a third of the year previewing content on FDDB! By going mobile, we'll be more than happy to spend every single day of 2017 with you.
The average time per view in 2016 is almost 10 minutes, which is a very, very nice number for websites.
The most clicked fulldome shows of 2016 are:

With no surprise, Windows and Mac are the most-used operating systems of our visitors, with 3 Windows users every Mac one, and iOS and Android platforms making it to top 5. We really can't wait to release the mobile version of the website and increase the number of devices where you can enjoy FDDB!

The number of newcomers shows that the global fulldome community is steadily growing and welcomes new members. We at FDDB will do our best to satisfy all their needs and keep them coming for more.
Let this year bring lots of good happenings for you and your dear ones. Wish you to have a great. Welcome 2017 with a blast and make it count!
Have you liked this post? Subscribe to FDDB Newsletter
Start the experience!
Not yet registered?
Sign up now, it's free!