Holiday Greetings Fulldome Image
It's become a tradition: every year, Home Run Pictures posts a hi-rez holiday greetings image.
Sometimes it's an image from an animation they did during the year or other times it's an unusual photograph.
This time is a HDR photograph of the skating rink at PPG Plaza in downtown Pittsburgh, Pennsylvania (USA). The image was created from seven different original exposures and then merged to preserve the widest range of tonal values.
Click on the image to download it at 4K. Enjoy, it's free.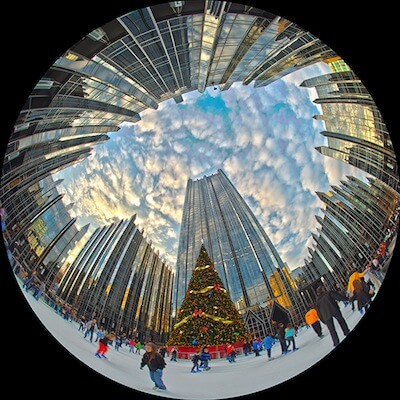 Have you liked this post? Subscribe to FDDB Newsletter
Start the experience!
Not yet registered?
Sign up now, it's free!