PRODUCTIONS
EVENTS
FEATURED NEWS
JOB OPPORTUNITIES
TECHNOLOGIES
DOMES
TUTORIALS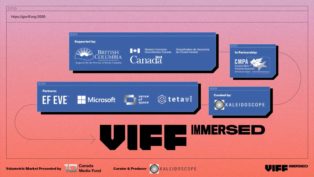 Aaron Bradbury from NSC Creative shares his thoughts on "The Role of Spatial Storytelling in Shaping New Artistic Languages", a panel organized by VIFFimmersed.
Marc Horat shares his knowledge, workflows and experiences for finding the data, processing it and presenting it in a planetarium.
Australia's largest public museum organisation and Planetarium is seeking a 3D Animator for their fulldome production team.
Hello!
Welldome back to the
Fulldome world :)
8327
Fulldome professionals
Welldome!
Join the Fulldome community.