Fulldome Show "Atlas of a Changing Earth" Explores Earth's Future
A new immersive documentary, Atlas of a Changing Earth explores how images from space are shedding new light on our planet's evolution in the wake of rising global temperatures. Atlas of a Changing Earth is being distributed by Cosm Studios and is available for booking now as a 24-minute fulldome show for planetariums, museums and science centers, and as a 50-minute, 4K flat screen show for television and streaming distribution worldwide. The show has already been booked by several museums and it will be featured on Amazon Prime Video and distributed to broadcast television in Europe through TVF International.
Taking viewers into the dynamic processes that cause coastal glaciers to melt, Atlas of a Changing Earth and explores how rising seas could threaten coastlines around the world. Satellite imagery is being used to map every square meter of the planet, providing a highly detailed view of remote areas of the world like Antarctica and Greenland. The cutting-edge visuals in Atlas of a Changing Earth were produced by the confluence of new satellite mapping techniques and the power of supercomputer visualizations, revealing Earth in a degree of precise detail scarcely imagined a generation ago.
Atlas of a Changing Earth is directed by Thomas Lucas of Thomas Lucas Productions and produced by Mike Bruno, Dr. Donna J. Cox, Robert Patterson and Bradley Thompson. It builds on the success of two award-winning Earth science shows distributed by Spitz and Evans & Sutherland: Dynamic Earth: Exploring Earth's Climate Engine (2012) and Birth of Planet Earth (2019). It also reunites the accomplished team that worked on those successful shows — for their final collaboration. After the completion of Atlas of a Changing Earth this year, Bruno, the director of Spitz Creative Media, retired after 39 years with Spitz, and Cox retired after 36 years at the University of Illinois at Urbana-Champaign as a Professor of Art & Design and Director of the Advanced Visualization Lab (AVL). Their documentaries have been distributed to over 150 planetaria in a dozen languages.
Atlas of a Changing Earth premiered at Spitz Digital Institute 2021 and screened on the Evans & Sutherland DomeX LED dome system at The Cosm Experience Center in Salt Lake City, where participants in the Digistar Users Group (DUG) meeting October 4-8 were able to view it. Cosm CEO and President Jeb Terry, Jr. says, "This show is cutting-edge digital cinema, so it's only fitting to feature it on DomeX, the world's first 8K immersive LED dome."
In Atlas of a Changing Earth, audiences will see how scientists can now track and predict changes in ice coverage in detail through a combination of time-lapse footage and climate model simulations. This technology enables viewers to experience the impact sea rise could have on coastal cities around the world through flood simulations. Atlas of a Changing Earth also takes audiences underneath a glacier to show how ocean currents can melt even massive ice sheets.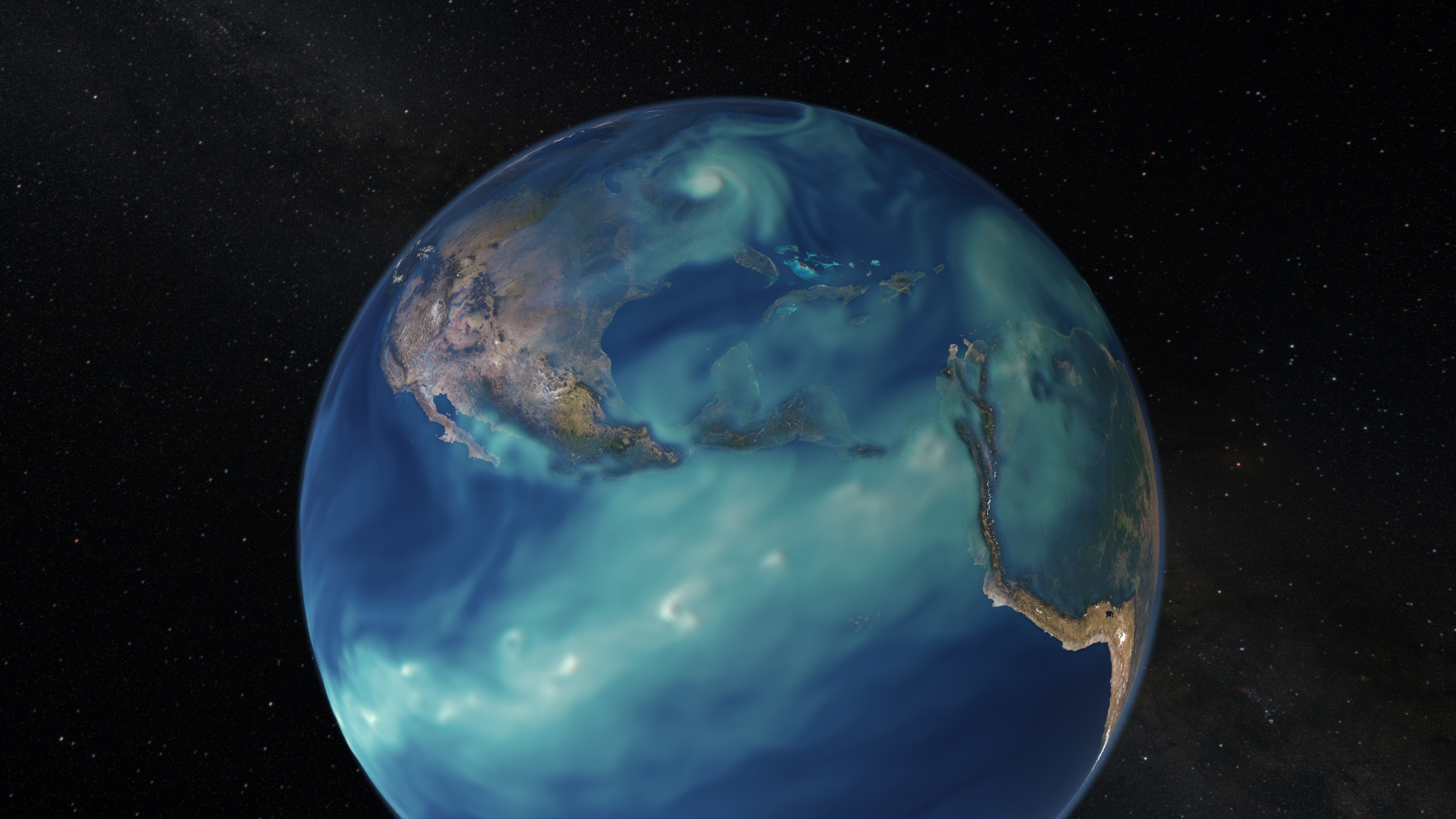 The National Center for Supercomputing Applications (NCSA) contributed hundreds of thousands of hours of supercomputing time to produce the stunning images in the show. Kalina Borkiewicz, Principal Research Programmer for the NCSA explains, "Supercomputing is one of the only ways to process the huge amounts of complex data required to make predictions about our future climate and to accurately show the fascinating intricacies of the present glacier melt."
These compelling visualizations help audiences better understand the potential impacts of climate change. Brad Thompson, Animation/CG Director for Cosm Studios says, "Science can be complex, and people rely on the theaters and institutions that show this content to help them understand it." Thompson's fulldome credits include award-winning productions "Dynamic Earth," "Black Holes: the Other Side of Infinity" and "Supervolcanoes," and he shares that he learns something new himself with every show he works on. "This time, working on the flood simulator, I learned how much water is tied up ice sheets and glaciers, and how little sea rise it would take to devastate coastal cities. It's common knowledge that climate change can cause sea levels to rise. But seeing flooding in Miami and Amsterdam visualized in 'Atlas of a Changing Earth' allows viewers to understand and experience the devastation rising seas would create," says Thompson.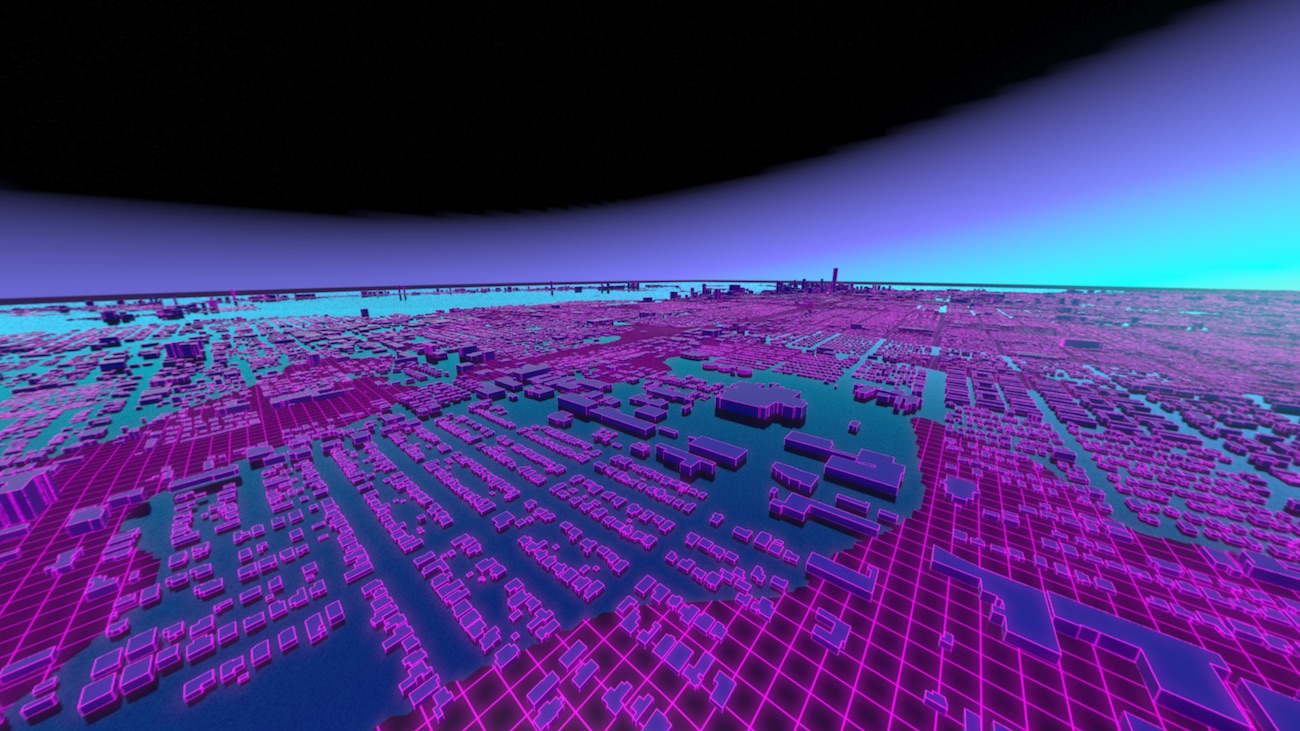 "This documentary is so timely and important," says Borkiewicz, "because 'Atlas of a Changing Earth' conveys the extent to which climate change has already altered the environment. But it also demonstrates that there is still time to act. Reducing greenhouse gas emissions now can protect polar ice sheets while slowing the floods, wildfires and extreme weather events caused by climate change."
Atlas of a Changing Earth is narrated by actress January LaVoy, best known for her role as Noelle Ortiz-Stubbs on the long-running ABC daytime drama "One Life to Live." The documentary is a co-production of the Advanced Visualization Lab at the National Center for Supercomputing Applications/University of Illinois, Spitz Creative Media, NASA's Scientific Visualization Studio and documentary producer Thomas Lucas. Principal collaborators include Ohio State's Byrd Polar and Climate Research Center, University of Minnesota's Polar Geospatial Center, the University of Illinois Blue Waters Project, the National Geospatial-Intelligence Agency and the National Science Foundation.
For more information about the show, images and to view the trailer, visit www.cosm.com/atlas For bookings, contact Jenn Davis jdavis@es.com +1 801-588-7517".
###
ABOUT COSM
Cosm is a global technology company that redefines the way the world experiences content across three primary markets: Sports and Entertainment, Science and Education, and Parks and Attractions. Cosm Companies include Evans & Sutherland, Spitz, Inc., Cosm Immersive, and Cosm Studios with over 150 employees worldwide.
Have you liked this post? Subscribe to FDDB Newsletter
Comments
This is a friendly community,
be nice
Don't be too commercial,
nor spammy
Start the experience!
Not yet registered?
Sign up now, it's free!