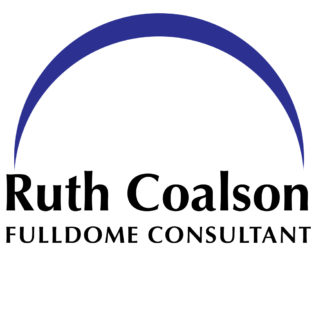 Ruth Coalson Consulting
Newcastle, United Kingdom
Ruth has been in the Fulldome industry for a decade and is now an independent consultant to the industry and has expertise in all aspects of the market.
Description
Ruth has over a decade of experience within the Fulldome industry and started her career at NSC Creative as their Business Development Manager, managing all their show sales, assisting with productions, show distributor, exhibitions and managing their distributors. She sits on the IPS Vision 2020 strategic planning team and Membership Committee.
She is on the advisory board of IMERSA, she is also on the Fulldome Content selection committee for Edmonton IPS conference 2020. She is now an independent consultant to the industry and has expertise in the following key areas:
Fundraising, having recent success in identifying and securing sizeable funds.
Business Development: Managing all aspects of business including business plans, competitor analysis, strategy and any other aspects in-between.
Fulldome Production, I have a team of writers and animators that we are open to commissions for Fulldome show productions. We are also working on our own IP and are working on a children's show currently.
Marketing: I manage the marketing and social media of different products as well as exhibitions and events, in the UK and other places around the world.
Fulldome Software: We will be bringing to market next April some software that will help Fulldome producers test and review their content without the need to be within a dome environment. It will be using VR applications and it will enable production and review time to be far quicker and will have may other features, that I will be able to share with you very soon.
People working at
Ruth Coalson Consulting
Director
External consultant
Licensing
Consultant
Productions & Co-Productions
Contact details
Address:
Northern Design Centre
Phone:
+ 44 (0)7815562759